How and what to submit to Gone Lawn


Gone Lawn accepts work on a rolling basis.
Work received before September 30 will be considered for Gone Lawn 26.


Desired: sincere, well-written, imaginative, unusual and/or innovative works that charm and transport. We're partial to odd animals.
This includes fiction, prose, prose poetry, visual narrative and other media.
All visual media are welcomed for the frontispiece artwork.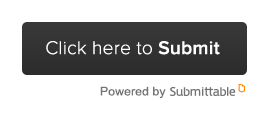 THE FORMALITIES:
Simultaneous submissions are okay, so long as your piece is withdrawn if it's accepted elsewhere. We are not interested in submissions of previously-published work.
Gone Lawn
retains only first time publishing rights. We will make our best effort to respond quickly.
Feel free to check out
our responses
to Jim Harrington's questions on his helpful, community-focused blog,
Six Questions For...
, if you want more on what we look for.
You can also still reach us at
gonelawn's goodly gmail gazebo
, our official receiving room.
Gone Lawn™ © 2010-2017.